After all the fun we had at Star Wars Celebration Europe, we decided why stop there! Why not bring the #BlabbaLive experience home to Dublin, Ireland! What better platform than Dublin Comic Con?
We are so excited to be a part of Dublin Comic Con, which, in our opinion, is easily Ireland's best offering by way of mixed fandom and comic con's. We will be hosting a live show on Saturday August 6th, in Panel Room 1 between 4pm-5pm.
What can you expect from Blabba the Hutt live at Dublin Comic Con?
Well, in keeping with the general tone of the event, we are excited to finally get a whole hour to talk about all the amazing things that are going on in the Star Wars Comic and literature world! We have had the relaunch of Marvel-published Star Wars comics, and to date, nearly every story has been incredible. If you are up to date with the comics, we are hoping you will join in our discussion and offer your thoughts, if you've never opened a comic in your life, you will gain a whole new education on the Star Wars universe outside of the cinematic universe!
Who will be chatting?
Unfortunately, our Queen of Droids Kate Dubinko won't be able to make it, however we are excited to announce a unique panel for this event. Joining Jamie on the day is:
Matthew O'Brien
Matthew O'Brien, Host of Blabba the Hutt's collectors YouTube Series 'Carkoon Collectibles', and can be seen as Boba Fett with Ireland's longest established Star Wars costuming club the Emerald Garrison.
Gary O'Toole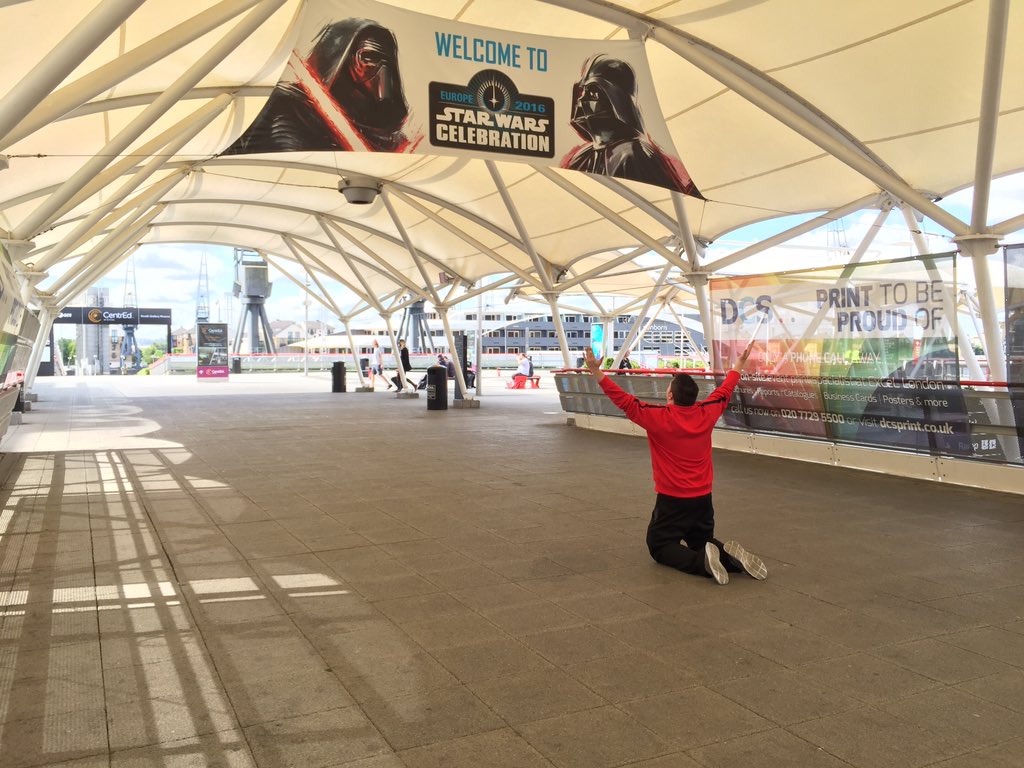 Gary o'Toole's has a brain full of Star Wars trivia that is just waiting to be picked. Gary is an encyclopaedia of incredible Star Wars knowledge, and a lover of everything the darker side of the force. He also contributes a huge amount of content to BlabbatheHutt.net and is our 'Community Manager' over on Blabba's Facebook Page.
Scott Adair
Scott Adair completes the line up for Blabba the Hutt Live at Dublin Comic Con. Assistant manager of Dublin's Forbidden Planet, Scott lives breathes and sells comics every day of his life. Scott will be able to provide us with insider industry knowledge of what people are excited about when it comes to Star Wars Comics.
Bottom line
Dublin Comic Con looks great this year, and always has a great line up of guests, vendors and artists. The Cosplay is always top notch, and wether you're going with your family or your friends you're going to have a great time. However, this year there is a noticeable lack of Star Wars offering, Blabba The Hutt might just be your only chance to talk Star Wars all weekend, so please come along, take a seat and lets have a good time!
Important Details
Blabba the Hutt Live @ Dublin Comic Con
Talking all things Star Wars Comics
Saturday August 6th
4:00-5:00 pm
Panel Room 1 |
Tickets for Dublin comic con can be bought here