Leia, a name recognised across the world. It's very mention is associated with words such as Legend, Icon, Princess, Hero. But how did this come to be? How is it possible that one single person could transcend the masses and gain the love, respect and adulation of all in her presence?
Claudia Gray
In my opinion, the best author we have in the Star Wars Fandom by a long way. Claudia Gray is a name thats become synonomous amongst us bookworms.
Claudia has given us Star Wars: Bloodline (my personal favourite Leia novel) and of course, the novel that cemented her place as the Heir to Timothy Zahn, the mesmerising Lost Stars.
Give Claudia ANY Star Wars character in any timeframe and she will create a masterpiece. Claudia is blessed with the ability to make you fall in love with characters and care deeply about them. Claudia Gray writes with such vivid imagination and ease, characters jump right off the page each with their own unique quirks and identities.
Has Claudia given us another masterpiece? Lets find out….
The Premise
This novel does something very difficult, and does it extremely well. The Trifecta of Leia's Past, Present and Future all come to light in a seamless way.
Sixteen year old Princess Leia Organa faces the toughest task of her young life: she must prove herself in the areas of mind, body and heart. In doing so she will be formally named Heir to the throne of Alderaan gokkasten-gratis.biz/. As if that wasn't enough, Leia must undertake numerous studies to aid her in her quest. Practicing politics is hard enough without throwing in survival courses and commanding relief efforts to worlds in desperate need of help while suffering under imperial rule.
Leia soon finds herself distanced from her parents, or rather they from her. Breha and Bail have changed and are constantly pre-occupied with throwing lavish banquets for their senatorial colleagues than being with their daughter. Leia being an incredibly resourceful young lady with a mind well beyond her years, sets out to discover what her parents are up to, which places her firmly in the crosshairs of The Empire.
Leia soon discovers secrets beyond anything she could ever comprehend. Can she fulfil her obligations to the throne and remain dedicated to the people of Alderaan, or to the Galaxy desperately crying out for a hero?
My Thoughts
The book addresses right off the bat that Leia is being raised by Breha and Bail on Alderaan as an adopted daughter. Leia was adopted after Breha wished to have a daughter as she was unable to conceive. Leia never knew her parent's but they are incredibly familiar to us.
Both instrumental in the Rebellion and The Empire. Leia's father, Fallen Jedi Knight Anakin Skywalker turned to the Darkside by the devious Chancellor Palpatine. Her mother Queen Padme Amidala died shortly after Leia was born. Leia grows up knowing she  was adopted while hearing great things of both her parents, they were good people who died fighting in The Clone Wars.
During her trials and tribulations, appearing through the cracks appears to be little whispers of The Force surrounding her, guiding her. This provides her with the unique ability of heightened calmness and clarity necessary to overcome her three challenges which will see her declared the heir to the throne of Alderaan.
Breha/Bail Organa
Claudia has done a phenomenal job in showing us both sides of the Organa hierarchy. On one side, we have two loving parent's who love their daughter more than anything else in the Galaxy. On the other we see the cunning fighters who fight for freedom from the clutches of the Empire.
The emotional connection between parents and daughter is abundantly clear throughout the novel. Even throughout the difficult moments, the distance between Leia's parents and her is clear to see, but beneath those layers of worry, fear and loneliness is complete and total love for one another.
Breha and Leia have an incredibly strong and loving relationship. Breha acts as both mother and confidant to her daughter, always having a much softer approach to Leia and her misguided ideas and mistakes than her father. When carrying out her royal duties, Breha exudes confidence and compassion, she truly does love Alderaan and values peace and love of all above everything else.
During one of Leia's humanitarian missions, she rescues numerous families and sick, elderly people from the now Empire controlled planet of Wobani. Without hesitation Breha sets the royal personnel to work, promising aid and assistance to all who need it. While also offering a home to those who have no family outside of their rescued comrades.
Though we hardly see Breha on the big screen, to gain a small insight into her carrying on the work that Leia's birth mother started was a wonderful ode to Padme.
Links To The Past
Further ode's to the Prequel Trilogy abound. An appearance of Panaka who served as Padme's bodyguard is a wonderful ode to whats come before and whats to come. During her trip to Naboo Leia wear's a lavish white dress which one can assume wouldn't be too dissimilar to the gown worn during TPM. Panaka now serves Palpatine despite it being against his morales.
Physically stunned as he lays eyes upon a familiar, unforgettable face. Panaka has sworn to protect Naboo from The Empire and is extremely inquisitive about Leia, much to her surprise. A seed of doubt has no doubt been planted and a further investigation as only Leia can will be required.
Mon Mothma
Admired by all, known to so few. Mon Mothma served as a much needed anchor and confidant for young Princess Leia. Mon Mothma appears to have no qualms about letting Leia peer into the inner workings of the emerging Rebellion, acting as a mentor and even at times an aunt.
Leia Finds Love
Princess Leia finds love among her Pathfinder classmates, one boy in particular who appears different to everyone else. Someone who loves Alderaan and will do anything to defend it, even if that means going against everything he fought for.
The Last Jedi Links
This part will remain somewhat spoiler free folks!
Crait: A planet used by the Rebellion that escapes Imperial detection.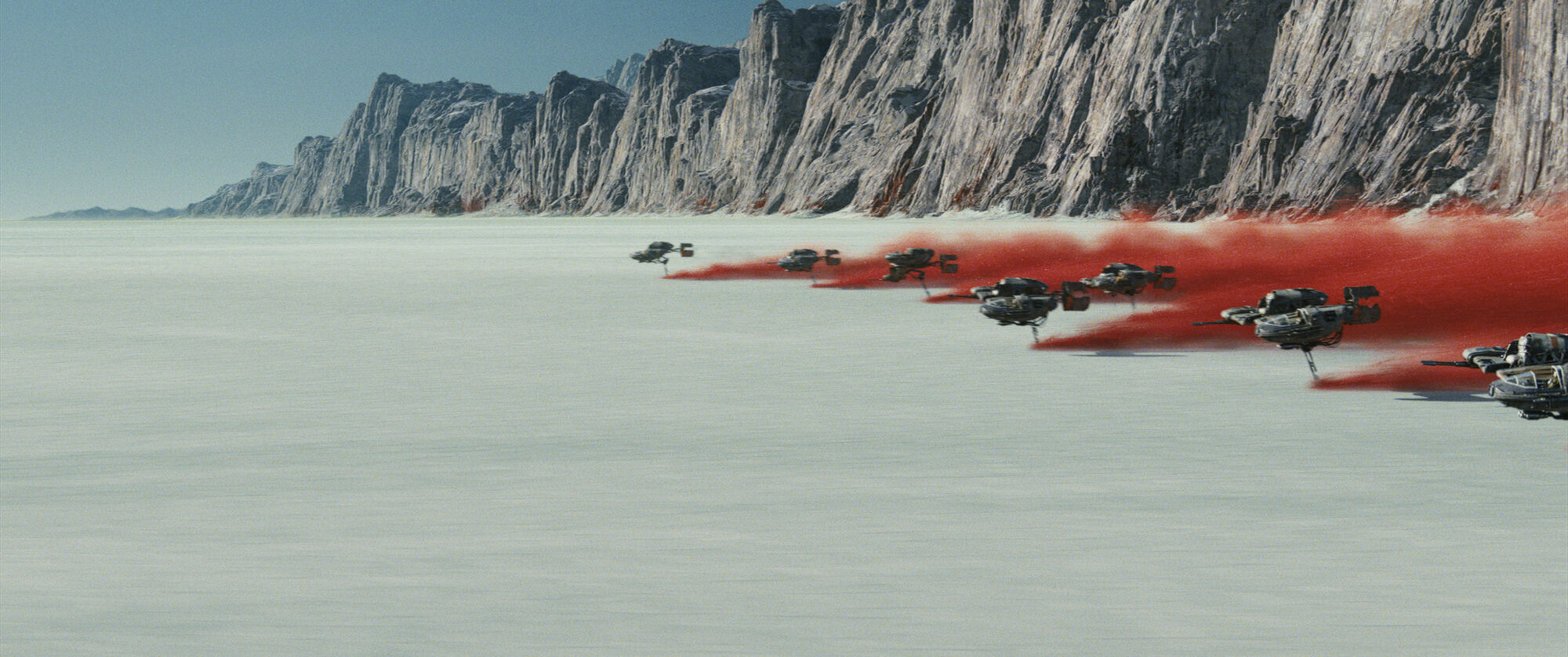 Amilyn Holdo: Laura Dern's mysterious, colourful character we're all wondering about? Well lets just say our beloved Princess and Amilyn go way back…
Final Thoughts
Claudia Gray has done it again! Princess of Alderaan captures the youthful essence and exuberance of Leia while presenting us with a tantalising glimpse into her developing mind. That cool, calm leader, a symbol of hope who fights for peace and love across all fronts, both as a rebel and a Senator emerged from the raw, ingenious young lady we read about in this novel.
Claudia offers us a glimpse at the stark realisation that life can change at any point, and for Leia it was happening all too soon… But something had to be done.
I'm reminded of a quote by the great Albert Camus:
"The only way to deal with an unfree world is to become so absolutely free that your very existence is an act of rebellion."
Score: 9/10 Lightsabers