As Celebration London looms closer, you are no doubt looking to start nailing down plans for every waking hour of your trip to London. Make sure that #CANTINA, a celebration 'warm up' in London's O2 Arena is marked into your schedule.
Like most things in the Star Wars universe, the details around the show are being kept heavily under lock-and-key. Blabba the Hutt is Irish, and the Irish have a unique way with conversation that pulls subtle information out of people. And of course, we have been in regular contact with Jed and Martin, the brains behind #CANTINA.  Here is what we have learnt so far:
#CANTINA entertainment
Luther Ingo Star Cruiser
The headline act for the evening are billed under a stage name of Luther Ingo Star Cruiser, a very quick google search (.42 of a second to be exact) will tell you who these guys are. They are renowned Star Wars Fanatics and even have a whole album named after Star Wars' release year '1977.'
These guys have played every festival possible, and have won award after award, I've seen them live before, energetic and loud are two appropriate adjectives I believe, exactly what live music should be. Jed and Martin also hinted that the bands setlist will be slightly altered to include a few recognisable tunes from a film that we're all very fond of.
Darth Elvis & The Imperials
Are you a fan of the Wars? Are you a fan of the King? Do you like 50's Rock n' Roll, getting a bit loose and letting those legs do what the music tells them what to do? Darth Elvis is no doubt the act you are looking for. These guys fuse two elements of pop culture that seems to be galaxy apart into something that is fun, entertaining and overall feels natural. Not to be missed! We're hoping we can get Mr. Darth Elvis on Blabba The Hutt very soon!
Heres a taste of what Darth Elvis and the Imperials get up to:

Blues Harvest: 
Next on the bill is the geek culture inspired Blues Band, Blues Harvest. Described as a group of die hard Star Wars fans and musicians. Blues Harvest not only put a blues twist on our favourite Star Wars tunes, but put a Star Wars twist on Blues tunes! Certainly promises to be an interesting setlist! They will also be accompanied on stage by the Star Wars music maestro from the podcast work David Collins from Star Wars Oxygen!
DJ Elliot
DJ Elliot is one of the top DJs at the Walt Disney World Resort in Orlando, Florida, and is a household name to anyone who's been to Star Wars Celebration in the past. Specialising in a mix between EDM, top 40, mashups, and nerd centric tunes, DJElliot has performed across the country including NYCC, WMC, and much more.
That leads us to examine the guests that are 100% confirmed for #CANTINA.
#CANTINA GUESTS
David Collins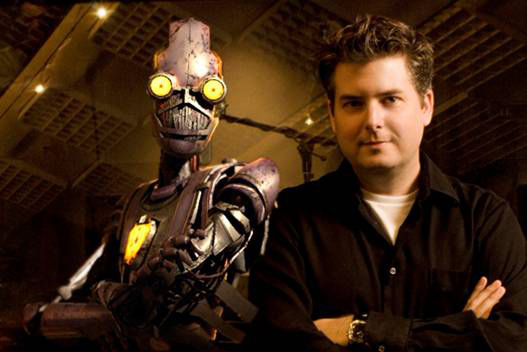 One that out very own Kate is especially excited for. David Collins, known for his endless work within the Star Wars fandom, notably as the voice talent behind 'PROXY' in Star Wars The Force Unleashed. David has also voiced Grievous, Maul, Battle Droids and more. He has hosted stages at multiple Star Wars Celebration events and is the voice behind 'Star Wars Oxygen' from the Rebel Force Radio Podcast network.
On the Night David will be meeting and mingling with guests at the event as well as performing a few tunes with 'Blues Harvest'. The next day you will see David hosting one of the many stages at Star Wars Celebration Europe!
Mark Daniels
Mark Daniels is the only warm up act you need to get a party started, for an idea of what to expect from a comedian at a Star Wars party, hit play on the video above! all we know, is that you may need to bring an extra pair of underpants, Mark will have you wetting yourself with laughter!
#CANTINA Rumoured guests
Sandeep Mohan and Pam Rose confirm themselves??
From the above update it looks as if #CANTINA goers can expect to meet the First order Squad leader Sandeep Mohan who's most notable tour was the Attack on Jukku in Star Wars: The Force Awakens.
It also looks as if Sandeep and Pam Rose are buddies, as she seems excited to see him there, which leads us to believe that Pam Rose is ALSO confirmed for the Celebration pre-party! Pam is best known as Leesub Surln, a regular punter at the Mos Eisley Cantina. One of the Organisers, Jed Shepherd also tweeted this:
We have SO many people who were in Star Wars coming to #CANTINA. It's actually become the real Star Wars Cantina! #jedshotfirst

— Jed (POST/POP) (@Jedshepherd) June 6, 2016
That is all the confirmation I need that we will indeed see Pam Rose at #CANTINA in July.
Slinging mud at the #CANTINA wall
If we want to venture outside of the original "wretched hive of scum and villainy", another watering hole known to us is Maz's castle, which Im sure the #CANTINA guys could cherry pick some guests from. One special TFA cameo comes to mind. Miltos Yerolemou best known as Syrio Forel in Game of Thrones, but in our Galaxy he was credited as the Bar Patron from Maz's castle. I would think this is a good shout.
Looking at the plethora of creatures present at Maz's castle, Another couple of people who spring to mind are:
Benzine Natal and Grummgar – Bazine played by Anna Brewster 
Gwellis Bagnoro – Played by Arti Shah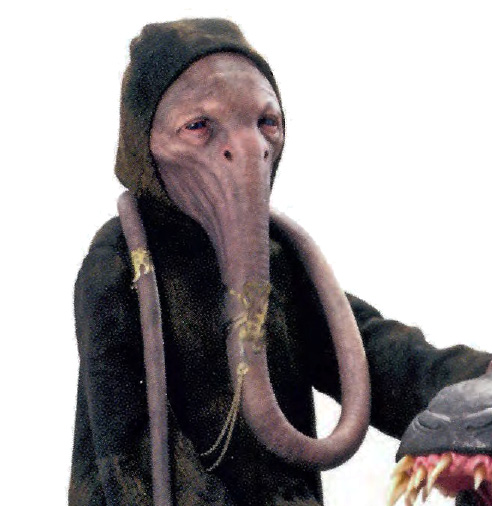 Varmik – Paul Warren
Its hard to call at this point who exactly the people from the 'Real Cantina' are, but my thoughts are that after the success of The Force Awakens, we will probably see a lot of the new 'Cantina' faces. Only time will tell i suppose.
Either way #CANTINA is shaping up to be a spectacular night, with great bands, great guests, a great vibe and most of all, it is all in honour of a very very good cause – The Alzheimer's Society. If you're heading to Celebration Europe, #CANTINA is a must attend first stop!
All #CANTINA details can be found on the #CANTINA website www.thisiscantina.com
Pick up your tickets for #CANTINA here
About #CANTINA:
Jed Shepherd of POST/POP Records and Martin Keeler are massive Star Wars fans. They wanted to give fans like them something to do the night before Star Wars Celebration (the greatest fan convention on earth), so they got in touch with one of the most successful British bands of the last two decades, along with two Star Wars inspired bands and found an incredible venue to put it in – the O2 in London. Armed with a pocketful of original and incendiary ideas, they aim to give fans the best welcome home party in the galaxy.
In aid of the Alzheimer's Society.